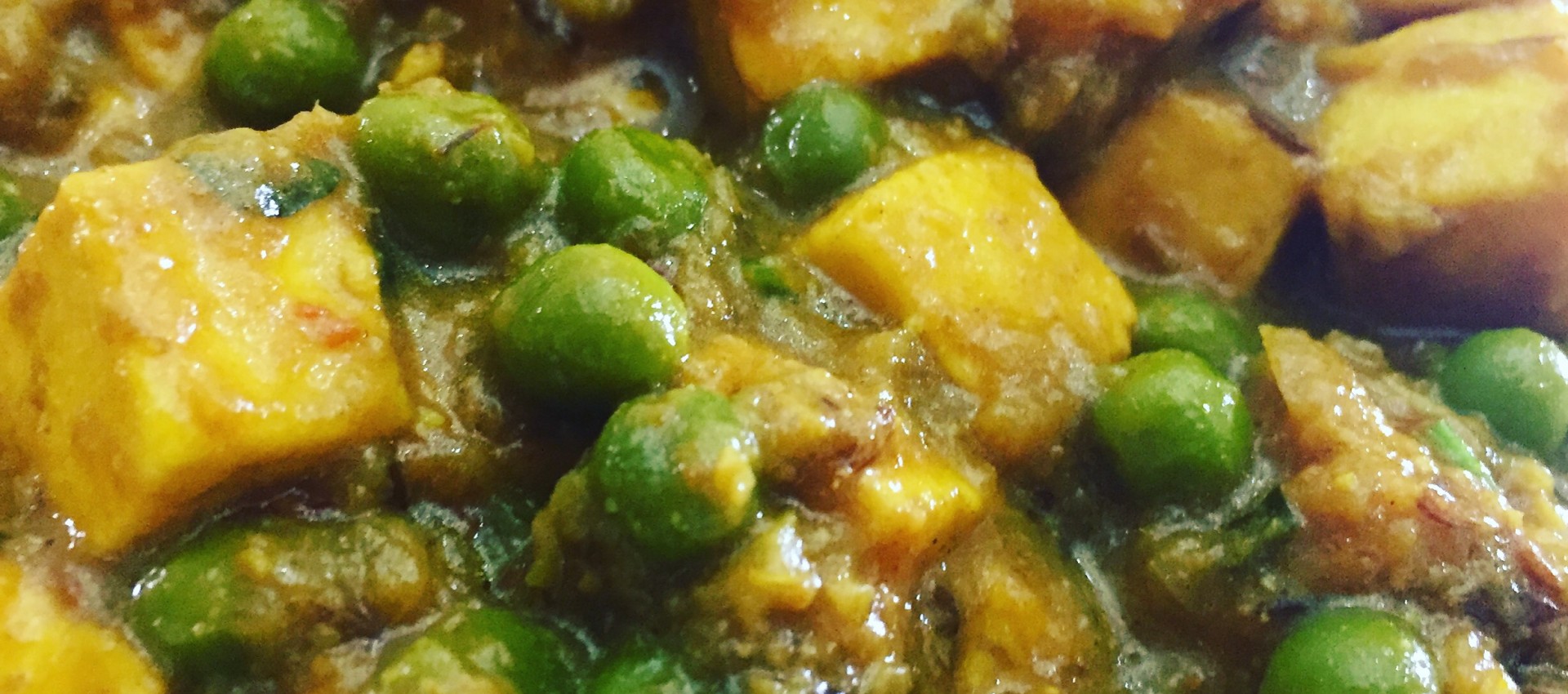 Matar paneer (peas and paneer)

By Sukhi Singh
March 23, 2016
Matar paneer is a vegetarian dish originating from Punjab in northern India, where it is one of the most popular vegetarian dishes you'll find. Paneer is made in abundance in Punjab and many people there lead a vegetarian lifestyle. The soft cubes of paneer, the sweetness of the peas all coated with the voluptuous spicy gravy makes this dish perfect for any occasion. It's an easy dish to prepare and is defiantly a crowd pleaser.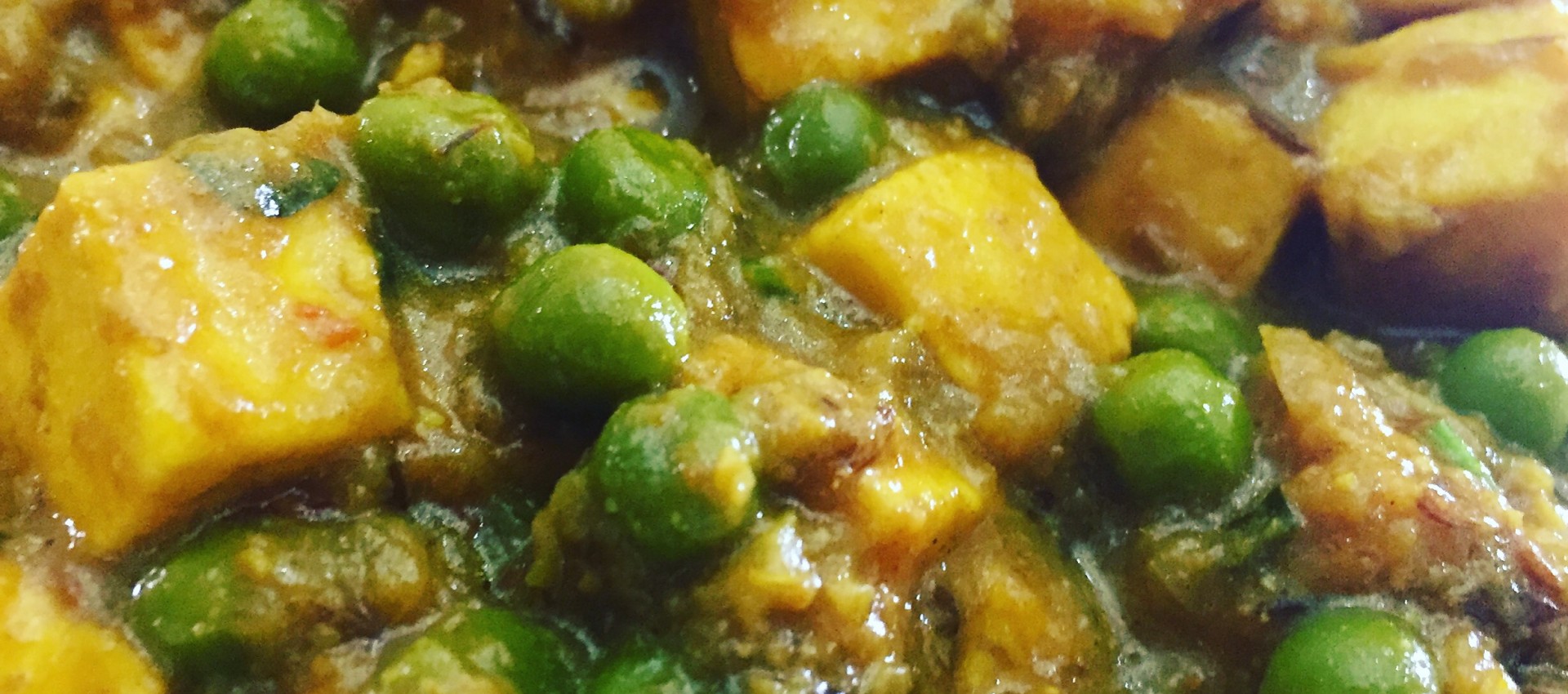 Directions
1Add the oil to a large saucepan and heat on a medium heat.
2Add the cumin seeds. When you start smelling the pungent aroma of the cumin, add the chopped chillies, ginger and garlic and stir continuously for around one minute.
3Add the finely chopped onions and cook for 10 minutes or until the onions have browned.
4Reduce the heat to low and then add the cumin powder, coriander powder and turmeric powder and stir until the spices coat the browned onions.
5Add the pureed tomatoes, increase the heat to medium again and stir continuously. The mixture will thicken and become really concentrated, which should take 2-3 minutes.
6Add the paneer and peas then mix well. Stir for around 1 minute.
7Add the hot water from the kettle and mix well.
8Reduce the heat to low, cover the pan with a lid and simmer for 5 minutes.
9Stir in the fresh coriander and serve with rice, naan or roti.
Ingredients
1 1/2 tbsp fresh garlic minced
1 1/2 tbsp fresh ginger coarsely minced
2 green chillies finely chopped
500 ml hot water from the kettle
3 Reviews