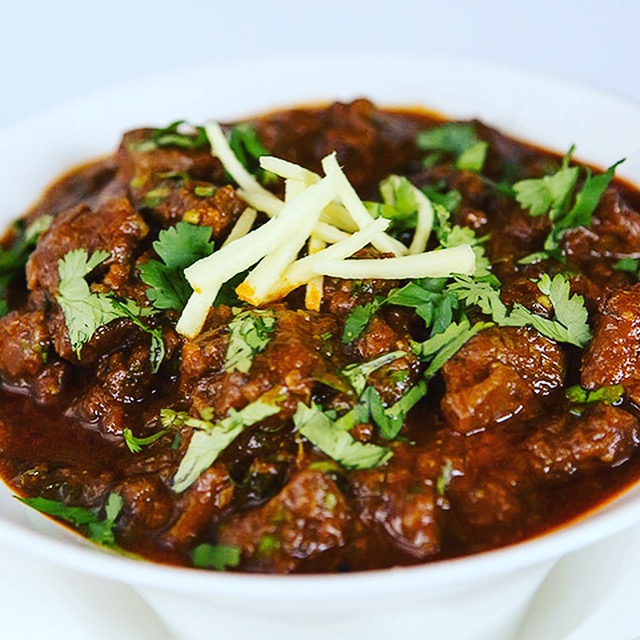 Punjabi lamb curry

By Sukhi Singh
October 12, 2016
Punjabi lamb curry is the highlight in a carnivore Punjabi's kitchen. With the cold winter fast approaching it will defiantly warm you up from the inside, whether it be the warmth of the spices or the warmth of fulfilment. We grew up eating this lamb curry and I was taught by my dad who was a master at this. My version uses ingredients you tend to have in your pantry as whole spices weren't readily available when my parents first moved to England, this dish worked then and most certainly still holds it's magical appeal. The thick gravy can be mixed with rice when eating or scooping it up with roti or naan. My dad would make a huge pan of lamb curry when he'd be hosting a drinks party with his friends. They would eat bowls full whilst drinking their whisky and these are the fond memories we all like to cherish. Give my lamb curry a try and you'll end up creating happy memories of your own.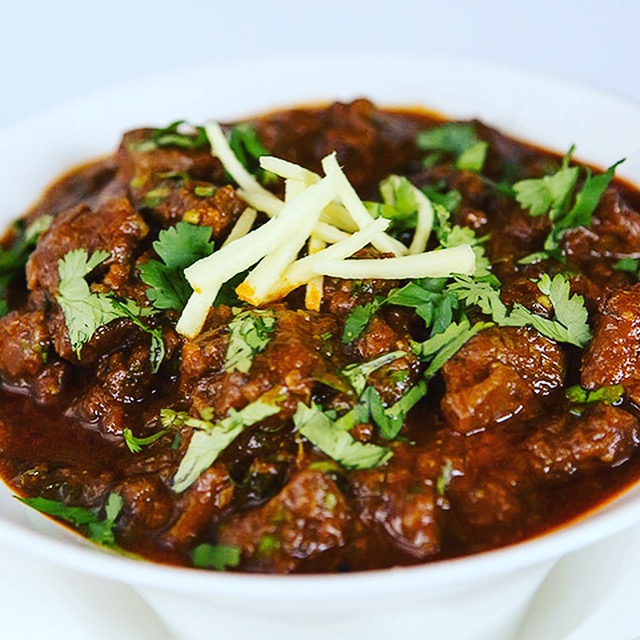 Directions
1Heat the oil on a medium/high heat in a large saucepan. Add the cumin seeds and let them sizzle, when you smell the sweet aroma of cumin add the onions and salt. Cook the onions for 8-10 minutes until they're caramelised and a deep shade of brown.
2Add the ginger and garlic and cook for a couple of minutes stirring continuously as the fibrous ginger trends to stick to the bottom of the pan. Reduce the heat to low and follow with cumin powder, coriander powder, Kashmiri chilli powder and turmeric then cook for around 1 minute. You need to let the spices cook and start releasing their oils, please make sure you stir all the time to ensure the spices don't burn.
3Add the tomato puree and cook for 1-2 minutes. Increase the flame to medium then add 250ml of hot water and reduce the mixture again, this should take 4-5 minutes, it sounds weird but it will really helps develop the flavours in your gravy.
4Add the lamb and stir with the fragrant masala. Cook for 5-7 minutes stirring continuously.
5Add 750ml of hot water from the kettle and stir throughly scraping down the sides for any caramelised masala residue. Put a lid on the pan, reduce the heat to medium/low and simmer for 30-35 minutes stirring every 3-4 minutes.
6Once the lamb has cooked, if you prefer to have a runnier sauce add more water from the kettle and cook for 2-3 minutes. Stir in the coriander and garam masala. Serve with pilau rice, naan or roti.
Ingredients
1 1/2 tsp Kashmiri chilli powder
1 kg boneless leg of lamb cubed into small pieces
1 liter hot water from the kettle
12 Reviews