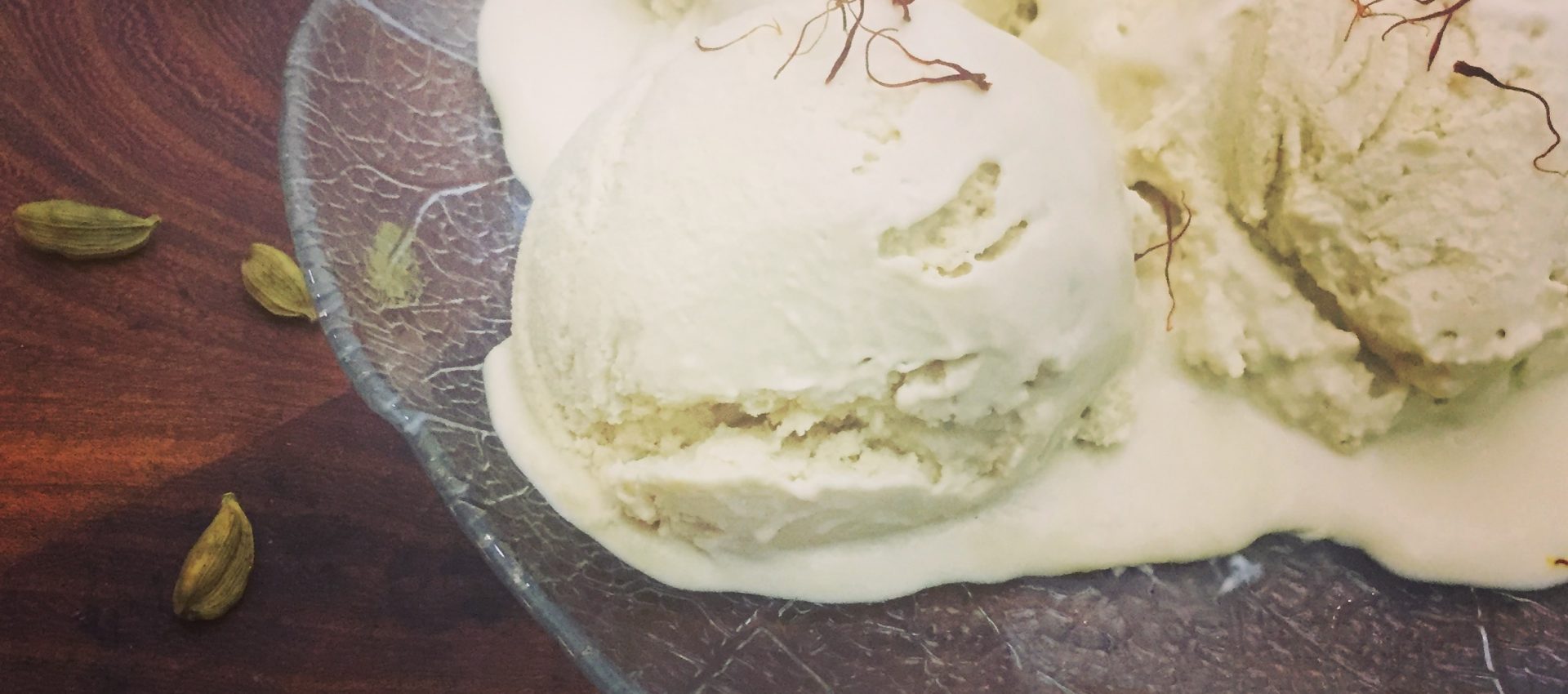 Cardamon and saffron kulfi

By Sukhi Singh
October 16, 2016
Kulfi is a frozen version of ice-cream from India. It's popular throughout India and is ever so popular in Indian restaurants throughout the world. Kulfi comes in many flavours, two of my most favourite flavours are cardamon and saffron. Cardamon the queen of spice and saffron is the most expensive spice in the world. Do you wonder why I add them to my kulfi?
Kulfi is denser, creamier than conventional ice-cream and there is a real sense of luxury when eating kulfi.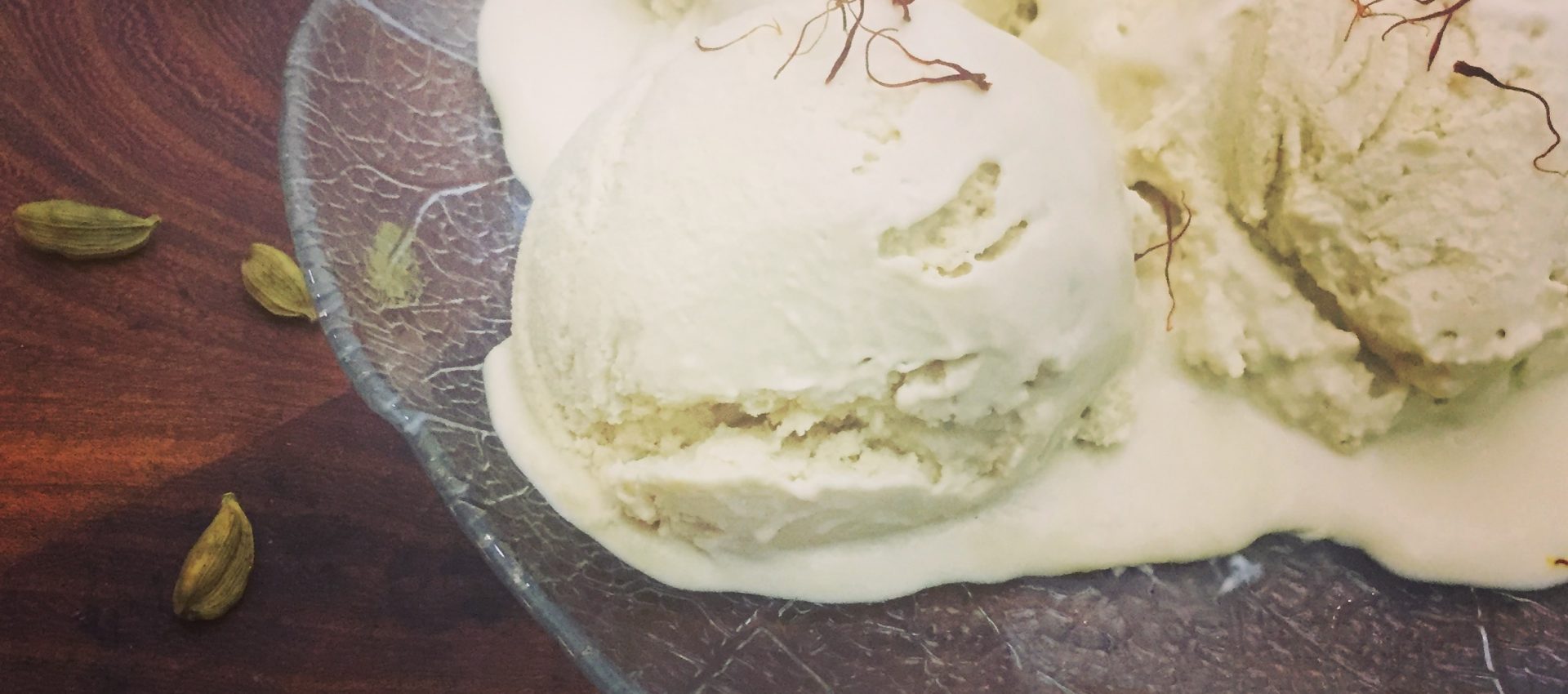 Directions
1Add the milk and cream to a heavy bottomed pan and bring to the boil. You must stir the pan all the time as it may stick to the bottom.
2Once the cream and milk mixture beings to boil add the saffron and keep stirring.
3Reduce the heat to low, you want the milk and cream mixture to reduce by half. This will take 12-15 minutes
4Add the condensed milk, Muscovado sugar, cardamon powder and continue to stir. Cook for a further 10 minutes on a low heat and keep stirring.
5Cool the mixture in a ban marie of ice cold water. Keep stirring, you don't want to form a skin on the milk.
6Once the mixture is cool place the kulfi mixture into the container you're going to freeze the mixture in and place in the freezer.
7After one hour in the freezer take the mixture out and whisk lightly and place back in the freezer. Repeat the process again after another hour.
8Freeze for a minimum of 4-6 hours and then enjoy.
0 Reviews