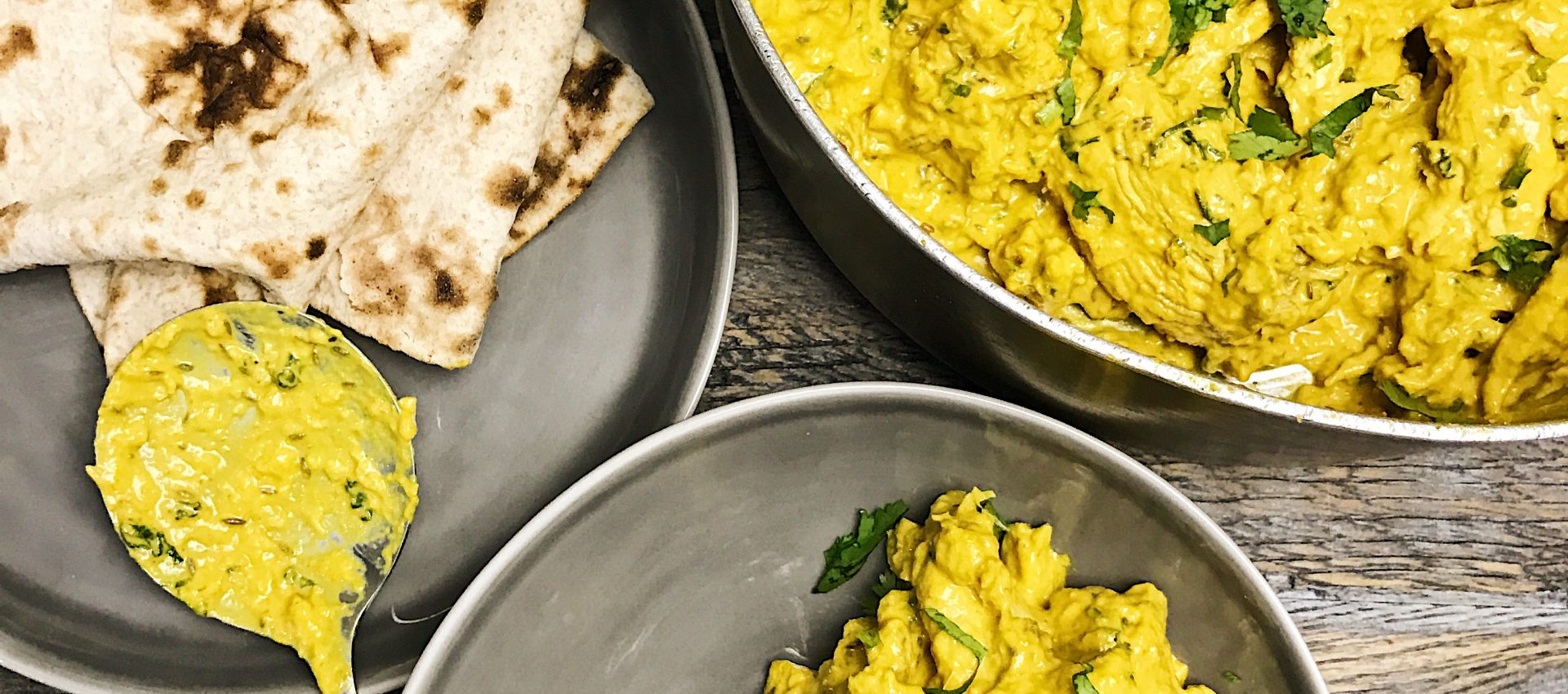 Coronation chicken curry

By Sukhi Singh
May 26, 2017
Coronation chicken began its royal journey in 1953 for the coronation of Queen Elizabeth II. Back then it was really popular, but nowadays it's usually seen as nothing more than a sandwich filling to be found in unimaginative sandwich shops.
2017 saw the Queen celebrating her sapphire jubilee. To mark Her Majesty's anniversary, I thought I would reinvent the original coronation chicken dish as a curry and not simply a sorry sandwich filling. I don't know about you, but I think it deserves a royal warrant!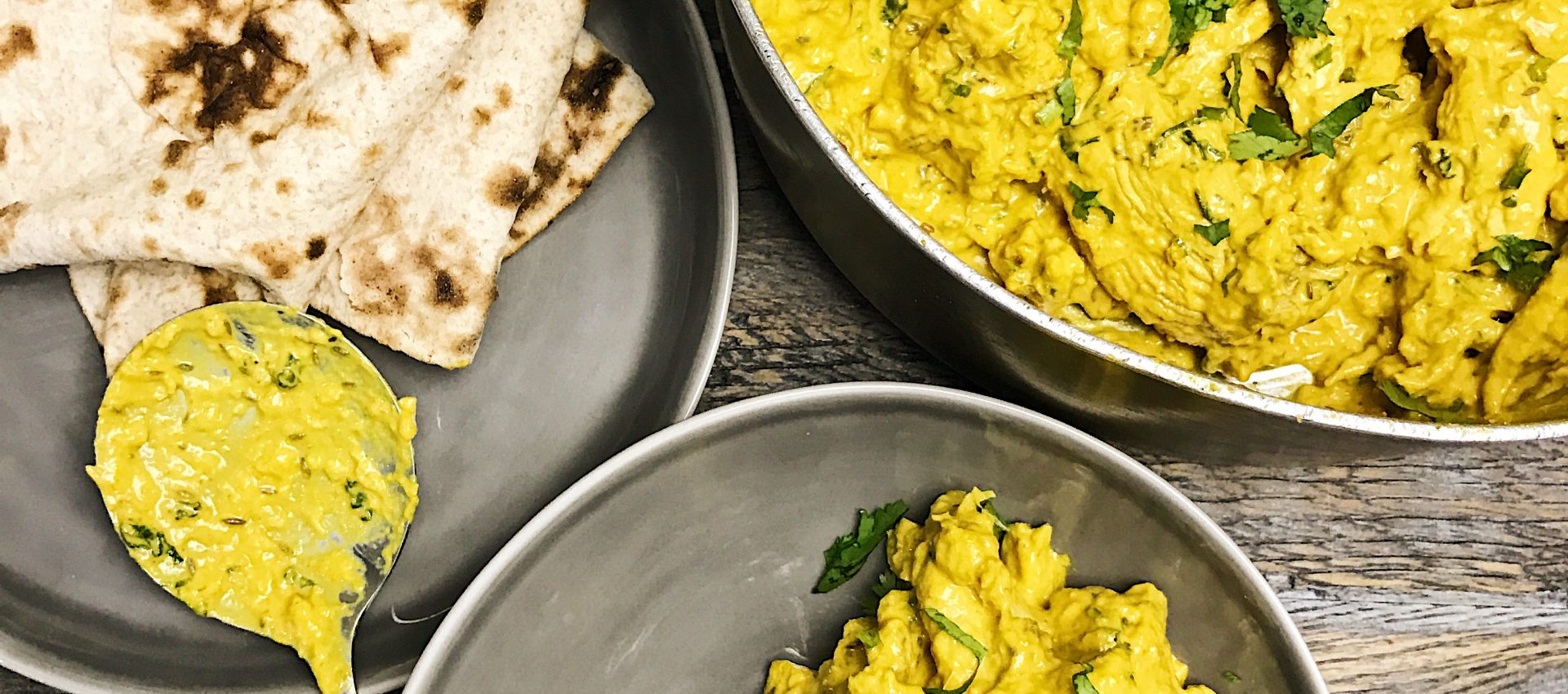 Directions
1Heat the oil in a large saucepan on a medium heat and add the cumin seeds. Once you smell the aroma of cumin, add the sliced onions and salt. Cook the onions until they're translucent, which should take 5-6 minutes.
2Add the ginger and garlic paste and cook for 2 minutes, stirring continuously.
3Reduce the heat to low and then add the turmeric powder, coriander powder and Kashmiri chilli powder and stir for 1 minute
4Add the tomato purée and cook on a low heat for 3 minutes.
5Add the chicken and cook for 10 minutes, stirring frequently.
6Increase the heat to medium and cook for 5 minutes.
7Add the cream and sultanas and cook for 10 minutes, stirring frequently.
8Add the coriander and stir.
9Serve with fresh naan or steamed basmati rice.
Ingredients
3 tbsp ginger and garlic paste
150 g golden sultanas, soaked in hot water
0 Reviews