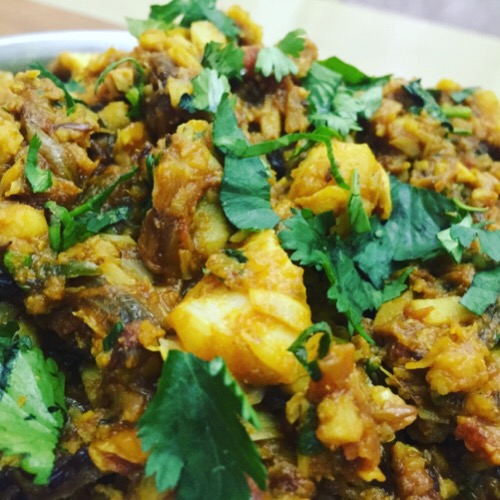 Karahi fish

By Sukhi Singh
February 24, 2016
Karahi fish is a homage for the pescatarians. This is the most favourite dish my pescatarian family order when we go out for dinner or a special request when I'm hosting an Indian dinner party. The flavoursome masala, the taste of fresh fish and the zing from the lemon scooped up in freshly made tandoori naan will surely be the closest thing you'll get to a #foodgasm. It's rather easy to prepare and cook from the fridge to the table in less than 30 minutes, which is probably quicker than your local takeaway.
Cod is low in saturated fat. It is also a good source of vitamin D, niacin, vitamin B6, vitamin B12 and potassium, and a very good source of protein, phosphorus and selenium.
The importance is to use fresh fish; I personally find frozen fish retains too much water and does no justice to this dish.The reason I use cod loin is that it doesn't have bones in it and is the meatiest part of the fish. Try it, like it, share it and give me your feedback!! Happy cooking!!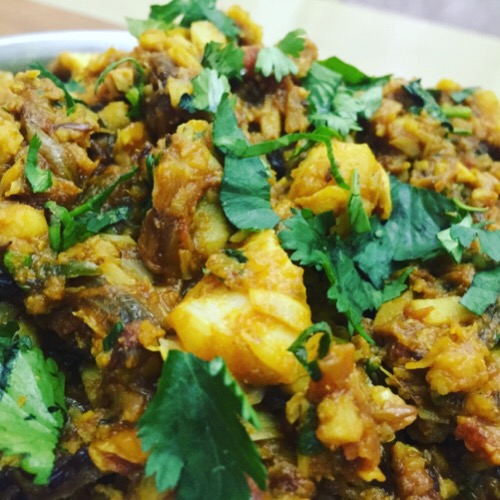 Directions
1Heat the oil in a non-stick wok, on a medium heat. After a minute add the cumin seeds and allow to splutter for 20 seconds.
2Add the sliced onions and mix thoroughly. Cook the onions for 7-8 minutes. The onions should become golden and caramelised.
3Add the green chillies, ginger and garlic paste and continuously stir for 2 minutes to prevent the ingredients catching the bottom of the wok and burning.
4Reduce the heat and add the cumin powder, turmeric powder, coriander powder and salt and mix thoroughly.
5Once you see little oil bubbles appearing- which should take no more than a minute- add the tin of chopped tomatoes and increase the heat to medium once again.
6Mix the tomatoes with the onions and spices and let simmer for five minutes, stirring regularly. This will allow the mixture to become more concentrated as the water from the tomatoes evaporates.
7Add the fish and coat with the rich masala. Cover and cook for 5 minutes.
8Take the lid off the wok and continue to cook the fish for a further 5 minutes. This will allow excess moisture to evaporate. Stir occasionally.
9Add the lemon juice and chopped coriander. Take the fish off the heat and mix the coriander thoroughly. The fish will break down and won't stay in uniform pieces.
Ingredients
4 Medium sized red onions finely sliced
3 tbsp Fresh ginger and garlic paste
3 Green chillies finely chopped
850 g Fresh cod loin skinned and cut into 2 inch pieces
2 Reviews