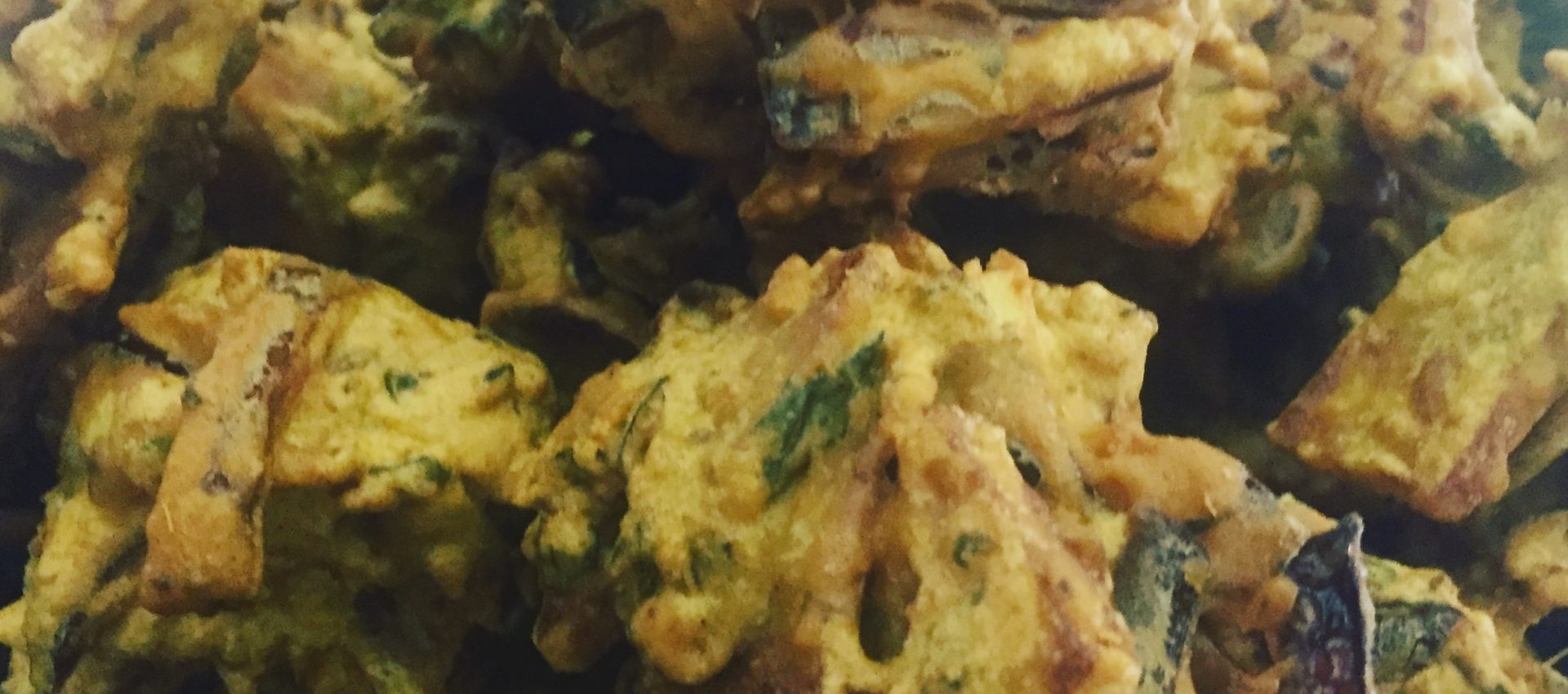 Onion and potato pakora's

By Sukhi Singh
October 15, 2016
People write tributes to love and I feel like writing a tribute to pakoras. They are known by the fancy name fritters all over the world. Every family has its own traditional variation of the recipe and it's an ongoing battle to see whose pakora's are better or best.
Now do I dare share my recipe for pakoras? Yes, I do!
On a rainy day in Punjab, a plate of pakoras with a hot cup of masala chai infused with ginger and mint is the best road to Nirvana. If a rainy day was an excuse in sunny England I'm sure the nation would all be soft and round like a pakora.
My recipe is an introduction to the world of pakoras. If you're a fan of the onion bhaji served at the restaurants, then these taste completely different with a crunchy exterior, a soft center, with every bite unraveling a new flavor. Pakoras are amazingly addictive nuggets of pleasure and so very hard to resist.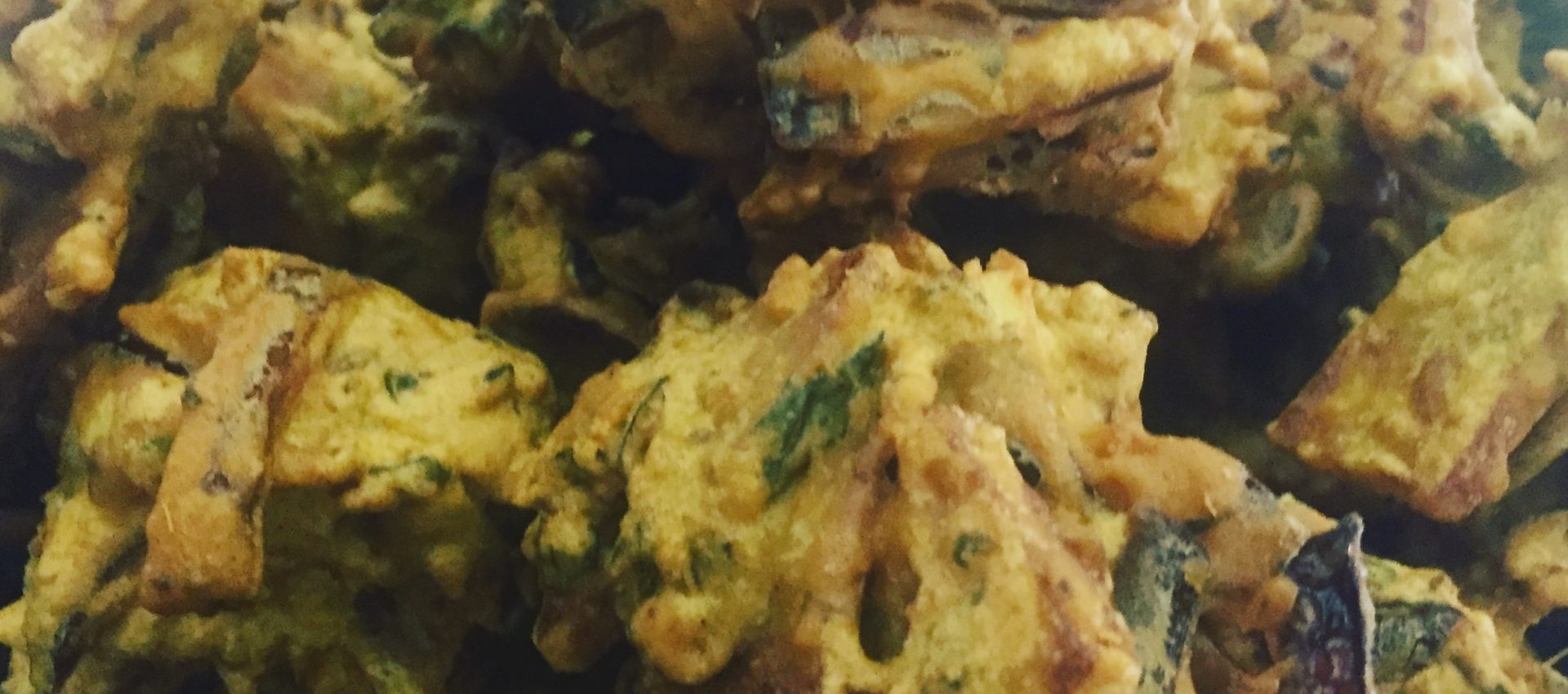 Directions
1In a large mixing bowl add the sliced onions, mix in the salt and set aside covered with a heavy weight on it for 30 minutes. This will extract the water from the onions and will ensure your batter doesn't become runny.
2Add the potatoes, ginger, green chillies, cumin seeds, carom seeds, turmeric, garam masala and mix with the onions.
3Sift in the gram flour and give everything gentle yet thorough mix. Then add the water and mix again.
4Once the oil has reached 170 degrees celsius add one table spoon of mixture each time into the oil. Repeat this process and fry your pakora's in small batches. After a minute or so move the pakora's gently and turn them over. It will take 3-5 minutes to cook the pakora's. Repeat this process and fry your pakora's in small batches.
0 Reviews