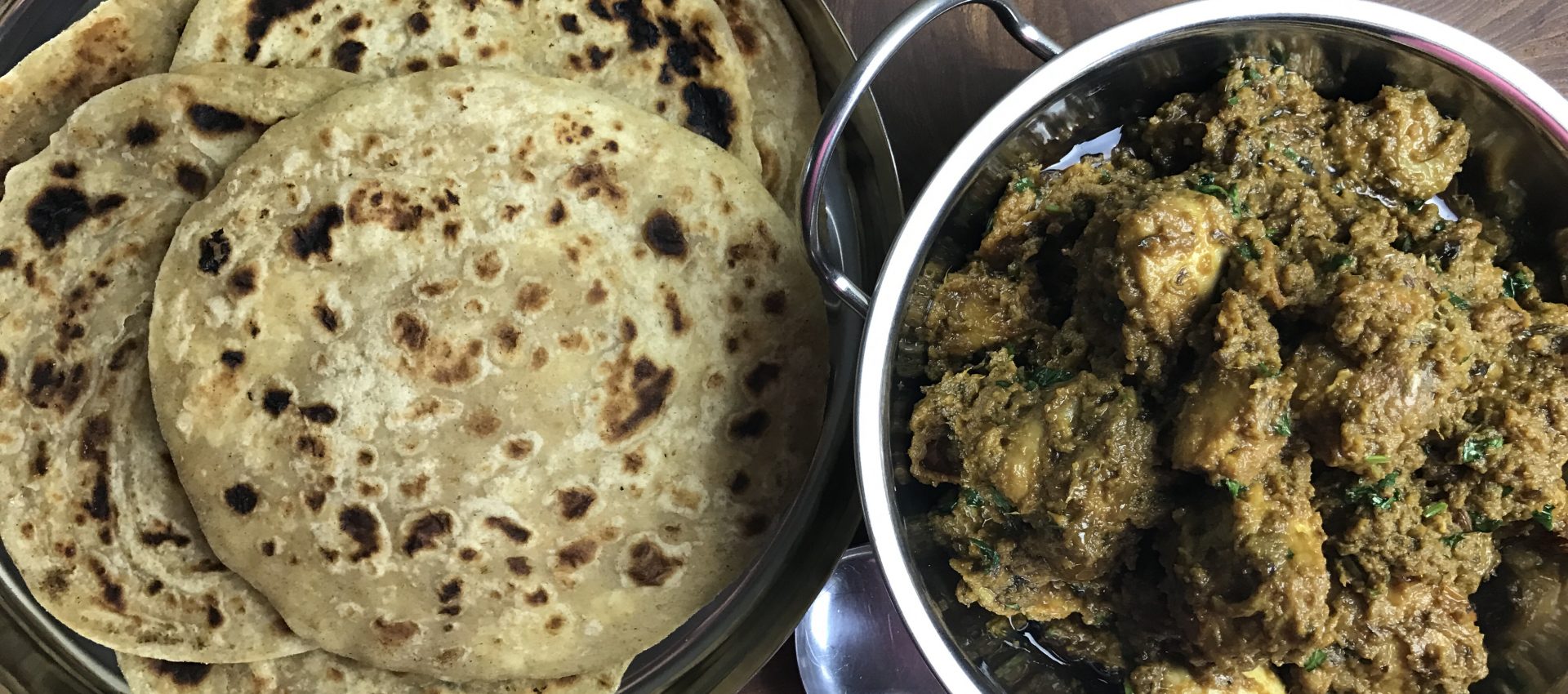 Patiala chicken recipe

By Sukhi Singh
March 10, 2017
Maaji (my great grandma) taught my mum to cook. Maaji came from an elite pedigree of Punjabi heritage and was a daughter of the Patiala Sadars. 
Stories we heard growing up were that she was gifted shoes made of silver at her wedding and the mahal (small palace) she lived in once she got married had a fourth floor dedicated to her to keep prying eyes away from this beautiful lady. 
The mahal is crumbling away as all the family live abroad and don't visit, but what is left are stories from the flamboyant past of my family. 
What does live on is what Maaji taught my mum, which is the love for food that my mum has now passed on to me.
I share with you a fourth-generation recipe that still lives on today and allows you to get a glimpse of what opulence really is. This is food with a story, heritage and love. Enjoy.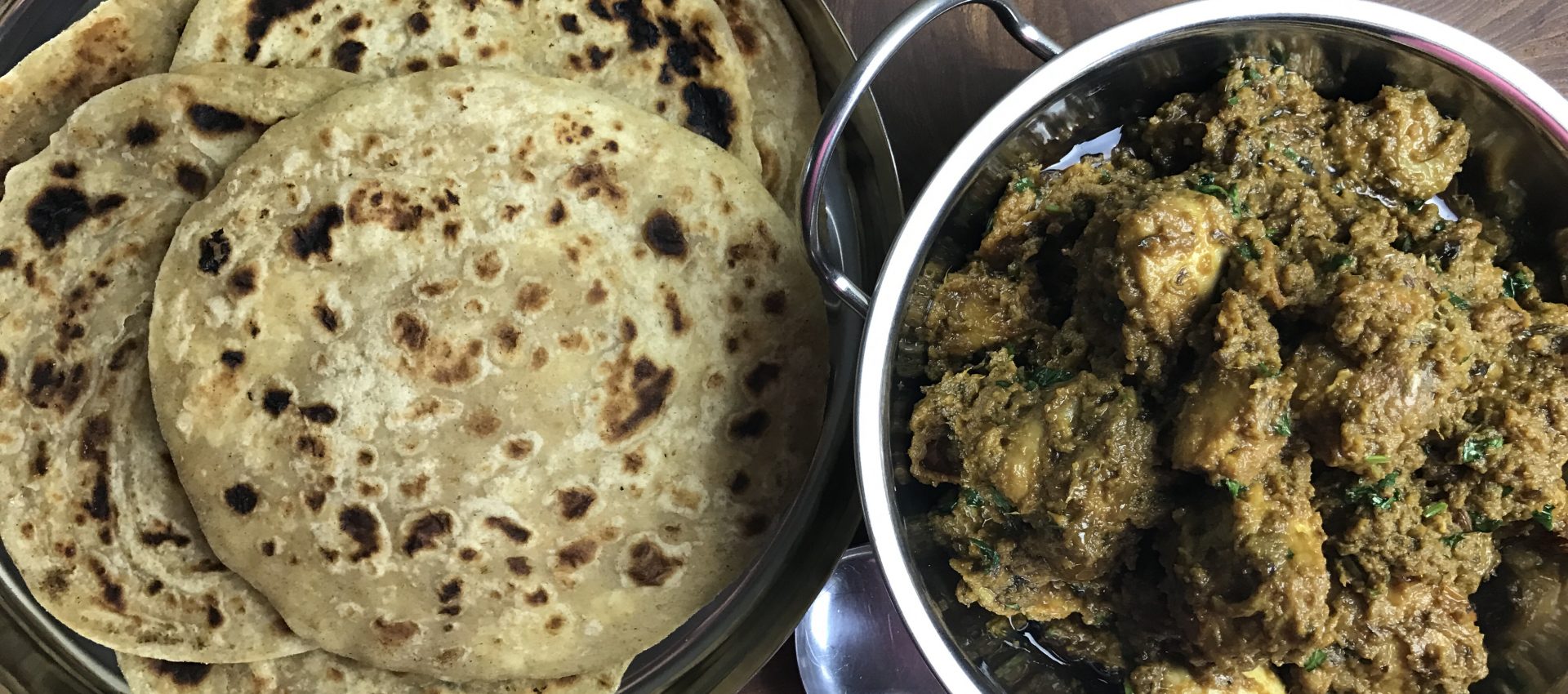 Directions
1Add the ghee to a karahi and heat on high heat. Add the cumin seeds and the ghee will start to foam. After a minute, when the sweet aroma of cumin comes through, add the sliced onions and salt and cook for 8 minutes or until the onions are caramelised. 
2Add the ginger and garlic paste and cook for 2 minutes. Keep stirring all the time to avoid anything sticking and burning. 
3Add the tomatoes, cashew nuts and water to a blender to form a paste. Add this to the onion mixture and cook for 5 minutes. Reduce the heat to medium and keep stirring, as I have found it catches the bottom of the karahi easily. 
4Add the coriander powder, chilli powder, cumin powder and turmeric and cook for a further 4 minutes. 
5Add the chicken pieces and cook for 10 minutes, stirring constantly. This will be a mini workout but you'll thank me when you're eating it.
6Add the garam masala, cardamom powder and dried fenugreek leaves and stir. Reduce to a low heat, cover and cook for 15 minutes, stirring occasionally. 
7Add the fresh coriander, mix well and serve.
Ingredients
1 1/2 tsp Kashmiri chilli powder
1 kg boneless chicken thighs, small pieces
9 Reviews