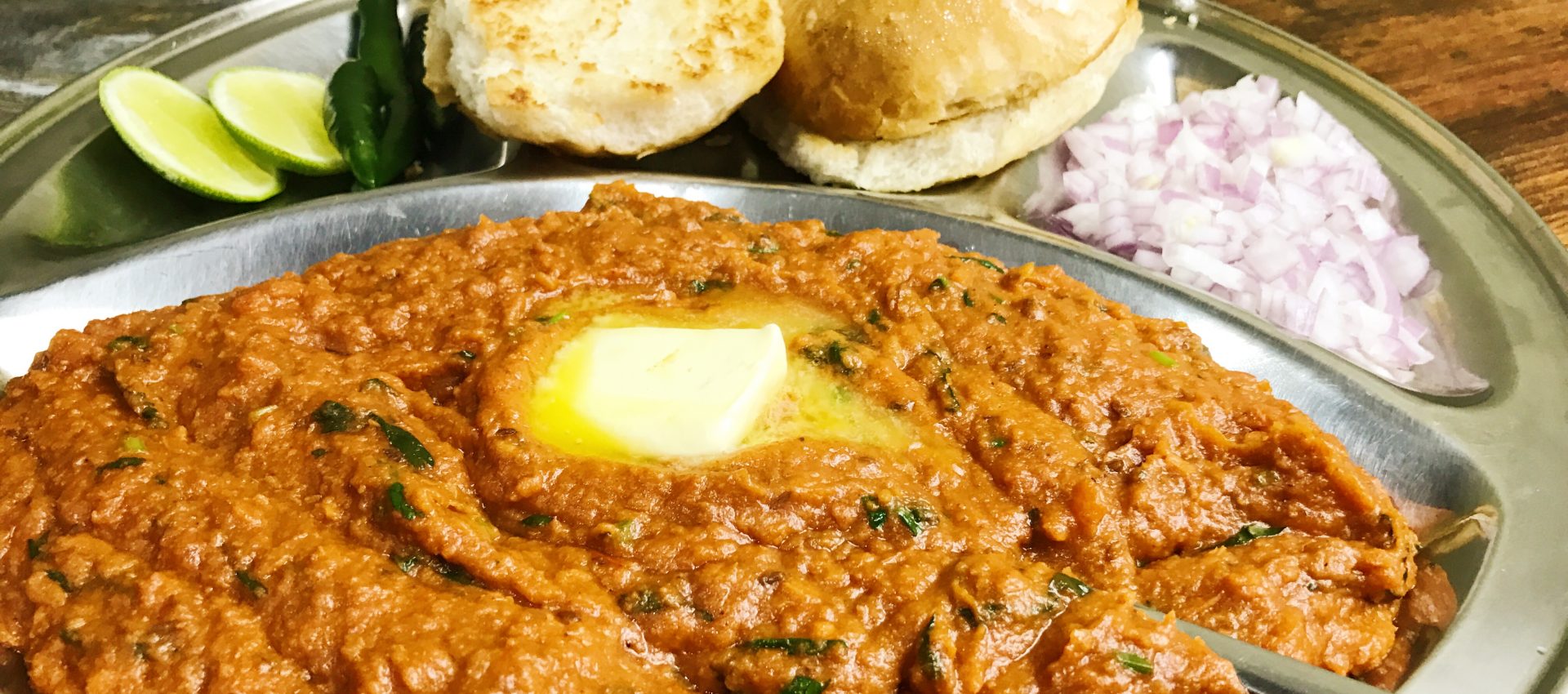 Pav bhaji

By Sukhi Singh
August 4, 2017
A concoction of vegetables blended with spices and copious amounts of butter, served with toasted, butter-soaked bread rolls, a wedge of lime, green chillies and finely chopped onions, pav bhaji is the quintessential Mumbai street food – in fact, anyone reading a Mumbai guide book will always find this dish included in it. Historically it was the lunch of the textile workers, as it was a quick and affordable meal before rushing back to work. The mills have disappeared but the pav bhaji still sits there adorning the crown of street food. Mumbai I salute you!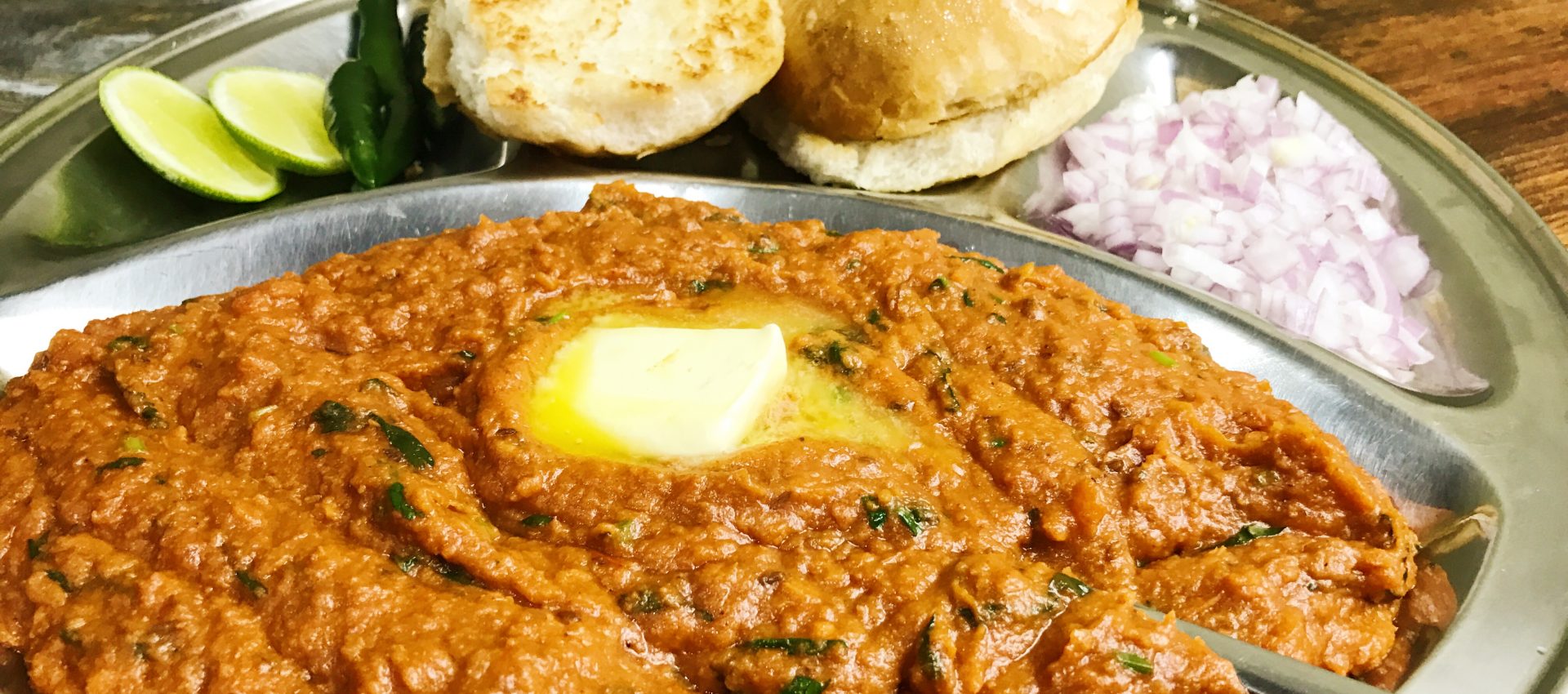 Directions
Stage 1 (vegetable preperation)
1Add all of the ingredients from stage 1 into a large pan and cook on a medium/high heat for 25 minutes.
2Allow the vegetables to cool and then coarsely blend in a blender.
Stage 2- (pav bhaji masala blend)
1Mix all of these together to create your very own pav bhaji masala. Alternatively, you can buy ready mixed masala in most Asian food stores.
Stage 3 (making the bhaji)
1Heat the butter and oil in a large pan, add the cumin seeds and cook on medium/high heat for 30 seconds, then add the onion purée, ginger and garlic paste and the salt. Cook for 10 minutes until the onion paste is translucent and starts to brown a little.
2Add the pav bhaji masala and Kashmiri chilli powder and cook for 2 minutes on a low heat.
3Add the tomato purée and mix well for two minutes on a medium heat.
4Add a little water to deglaze the pan.
5Add the blended vegetables and mix thoroughly. Cook for 5 minutes, then add the lemon juice and chopped coriander. 
Stage 4 (bread roll preparation)
1In a large frying pan melt the butter and add the chopped coriander, Kashmiri chilli powder and pav bhaji masala and mix well.
2Slice the bread rolls in half and warm in the frying pan, liberally coating with the buttery masala.
3Serve the bhaji with the bread rolls alongside some finely chopped red onions and lime wedge.
4If there is any bhaji left over (you can live in hope) freeze it and save it for another day. I prefer to make a big batch and freeze as it's a labour intensive recipe.
Ingredients
Stage 1 (vegetable preparation)
3 potatoes, peeled and chopped into bitesized pieces
1/2 tsp Kashmiri chilli powder
Stage 2- (pav bhaji masala blend)
1 1/2 tsp dry mango powder (amchur powder)
Stage 3 (making the bhaji)
6 tbsp ginger and garlic paste
1 1/2 tsp Kashmiri chilli powder
4 tbsp fresh corainder, chopped
Stage 4 (bread roll preparation)
1 tbsp fresh corainder, chopped
A pinch of Kashmiri chilli powder
2 Reviews