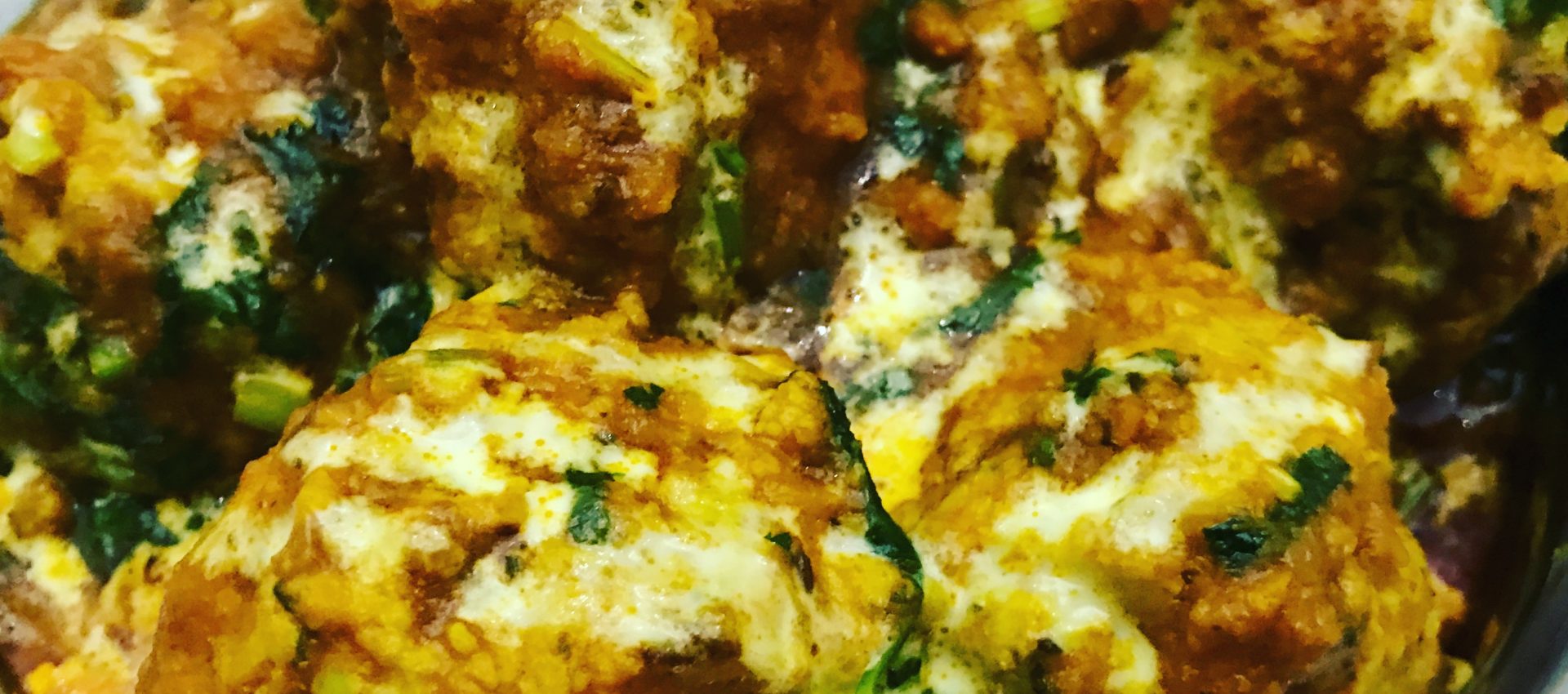 Shahi murg kofta (Royal chicken kofta curry)

By Sukhi Singh
November 10, 2016
Sometimes we need a dish that creates a wow factor and this dish most certainly does. Shahi murg kofta (royal chicken kofta curry) ticks the opulent and indulgence boxes. The thick creamy masala clings and coats the soft, spicy and flavoursome kofta's. This recipe is inspired by the royal kitchen's of Punjab. I can imagine this dish being served at a Maharaja's banquet and will surely impress anyone you serve this dish to.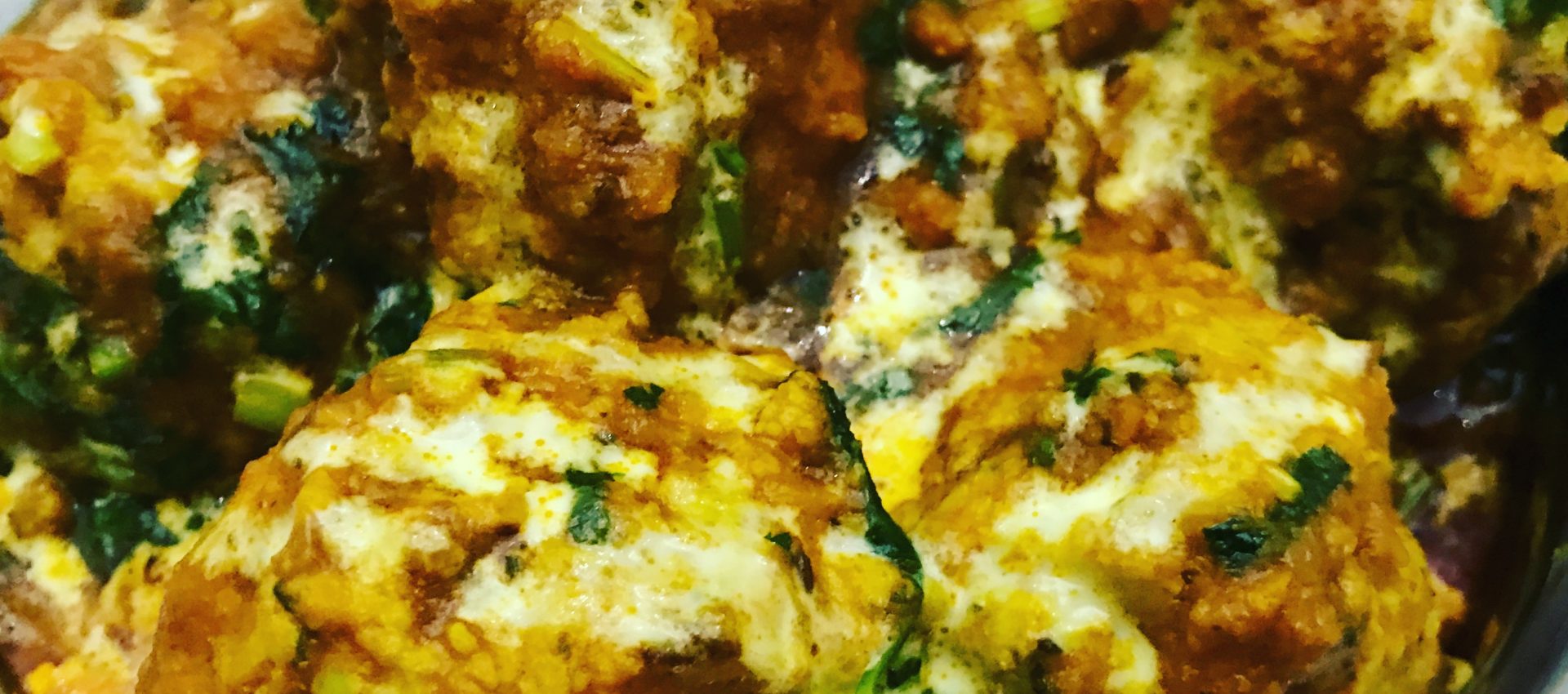 Directions
1Put the chicken, ginger, garlic, green chilli, coriander, mint, cumin powder, coriander powder, salt into a food processor and blitz everything until it forms a paste.
2Add 1/2 a finely chopped red onion and mix well then refrigerate for 1 hour. This allows the mixture to marinade the chicken and is easier to mould.
3Oil your hands and roll small balls with the mixture. You need something the size of a golf ball. Place the kofta on a foil lined oven tray and cook in the oven for 10 minutes at 180 degrees (fan oven).
4In a large pan heat the oil add the cumin seeds. Once the cumin releases it's aroma add the onions followed by the salt. Cook on a medium high heat for 7 minutes or just as the onions start turning golden.
5Add the ginger, garlic paste and stir for a couple of minutes. Add the dry spices: coriander powder, Kashmiri chilli powder and turmeric and stir for 30 seconds or so.
6Add the tomato puree and cook until you start seeing small bubbles of oil on the side.
7In a blender add the cashew nuts and 100 ml of water to make a paste.
8Reduce the heat to medium and then add the cashew nut paste and honey. Cook for 3-4 minutes stirring continuously to ensure the masala doesn't stick to the bottom and burn.
9Add the water and mix well, scrape down the sides of any residual masala.
10Place the koftas into the simmering masala and reduce the heat to low. Cover and cook for 10 minutes gently stirring as you don't want the kofta's to break. If you have two handles on your pan you can carefully rotate it to mix the masala and kofta which will help them from breaking.
11After the kofta have cooked add the cream, chopped coriander, garam masala and gently stir it ,serve with hot fluffy naan or basmati rice.
Ingredients
Kofta ingredients
1 1/2 tbsp fresh ginger and garlic paste
Masala ingredients
3 1/2 red onions finely chopped
3 tbsp fresh ginger and garlic paste
600 ml water (100ml for the cashew nut paste the rest for the masala)
2 Reviews