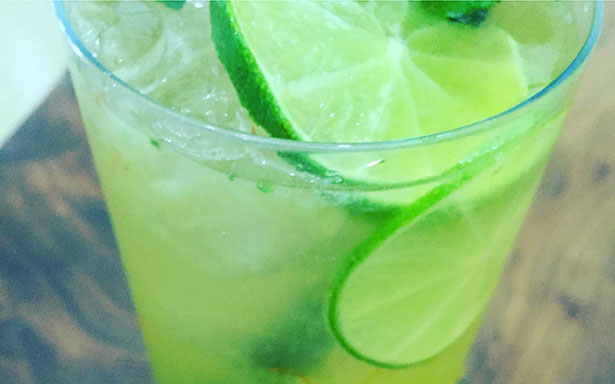 Sukhi's summer cooler

By Sukhi Singh
May 26, 2016
With summer fast approaching I really wanted to share a cocktail recipe for you to all enjoy at home or to treat guests at your garden parties. I love the dimension the saffron adds to the cocktail, the flavour and colour creates a phenomenal depth. Using the world's most expensive spice in a cocktail oozes opulence hence i named it after me. Sukhi's summer cooler is refreshing, full of flavour and i'm sure you won't stop at having just one.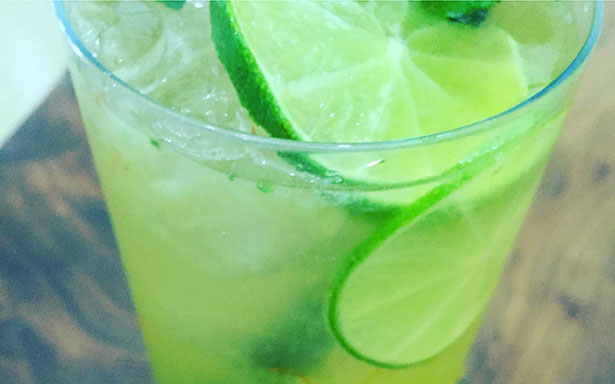 Directions
1In your cocktail shaker add the lime juice, vodka, saffron, sugar and leave it to rest for 2-3 minutes. This will allow the saffron to release it colour and flavour.
2Add the ice, mint leaves and put the lid on the cocktail shaker. Shake the cocktail shaker for around 1 minute, this will blend all the flavours, the mint leaves will break down creating the delicious cocktail.
3Add 5-6 ice cubes into a hi ball glass with a couple of slices of lime and mint leaves. Repeat this process with another hi ball glass as this cocktail is for two people.
4Pour equal amounts from the cocktail shaker into the glasses and top with the ginger ale. Stir the the cocktail mixture and ginger ale lightly, garnish with a few strands of saffron and serve immediately.
1 Review