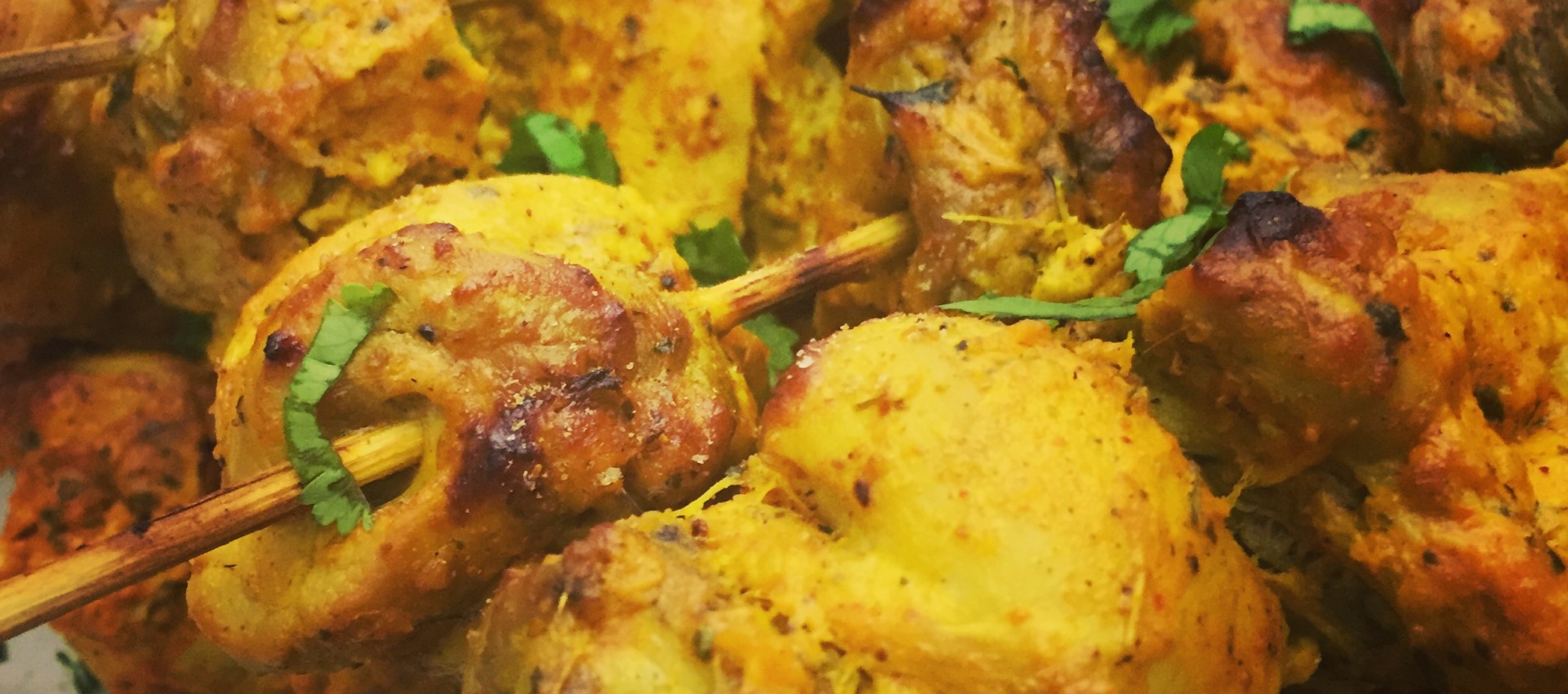 Tandoori chicken skewers

By Sukhi Singh
April 6, 2016
Tandoori chicken was adopted in Punjab and a dish we Punjabis are proud of, one you must try and experience.
The depth of flavour in tandoori chicken makes this dish ever so popular in restaurants. The first marinade penetrates the chicken to add flavour throughout the chicken pieces, whilst the second marinade coats the chicken adding a further dimension of flavour.
This dish is traditionally cooked in a tandoor (clay oven), but I understand that many of us don't have the privilege of having one of these so I have developed a recipe you can cook in your oven at home.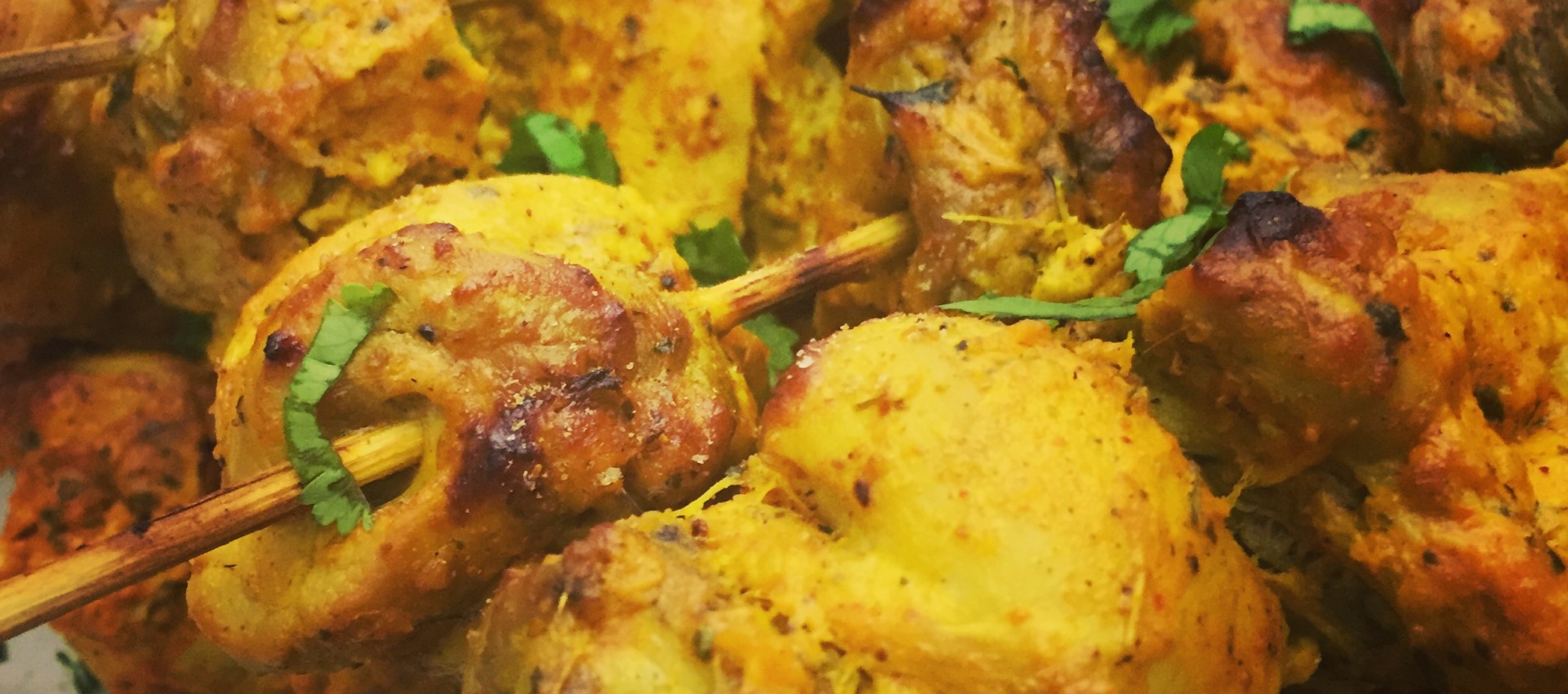 Directions
1Add the ginger paste, garlic paste, salt and juice from the lime into a bowl and mix well, coating the chicken. Cover the bowl with cling film and marinade for 4-24 hours in the refrigerator.
2Into another mixing bowl add the mustard oil, dried fenugreek, turmeric, Kashmiri chilli powder and garam masala. Mix these ingredients well.
3Lightly beat the yoghurt and pour onto some kitchen paper (layer around three sheets). After 10 minutes or so repeat this process with fresh kitchen paper to ensure you extract as much moisture from the yoghurt as you can.
4Add the yoghurt to the oil and spice mixture and mix well.
5Remove the marinated chicken from the refrigerator and drain the excess moisture from the chicken marinade. Add the chicken to the yoghurt and coat it well with the second marinade. I'd recommend you stir with a spatula as this will stain your hands.
6Cover the bowl with cling film and refrigerate for a further 2-24 hours.
7Preheat your oven to 200° C.
8Soak the bamboo skewers in water for 20 minutes - this will help the skewers not burn in the oven.
9Carefully skewer the chicken on the bamboo sticks and keep the pieces close but not compact.
10Place the skewers on a wire grill rack and then in a roasting tray. You don't want the skewers to touch the base of the roasting tray, as you want to allow the juices to drop to the bottom to give a slight chargrilled effect to the chicken. Cook the chicken in the oven for 25 minutes.
11Remove the chicken from the oven, brush with the melted butter and then place it back into the oven for a further 5-10 minutes. Once the chicken is out of the oven sprinkle it with with the chaat masala and serve with lime wedges, naan, salad, mint yoghurt dip or pitta bread.
Ingredients
1 kg boneless chicken thighs cut into 1 inch pieces
1 Review