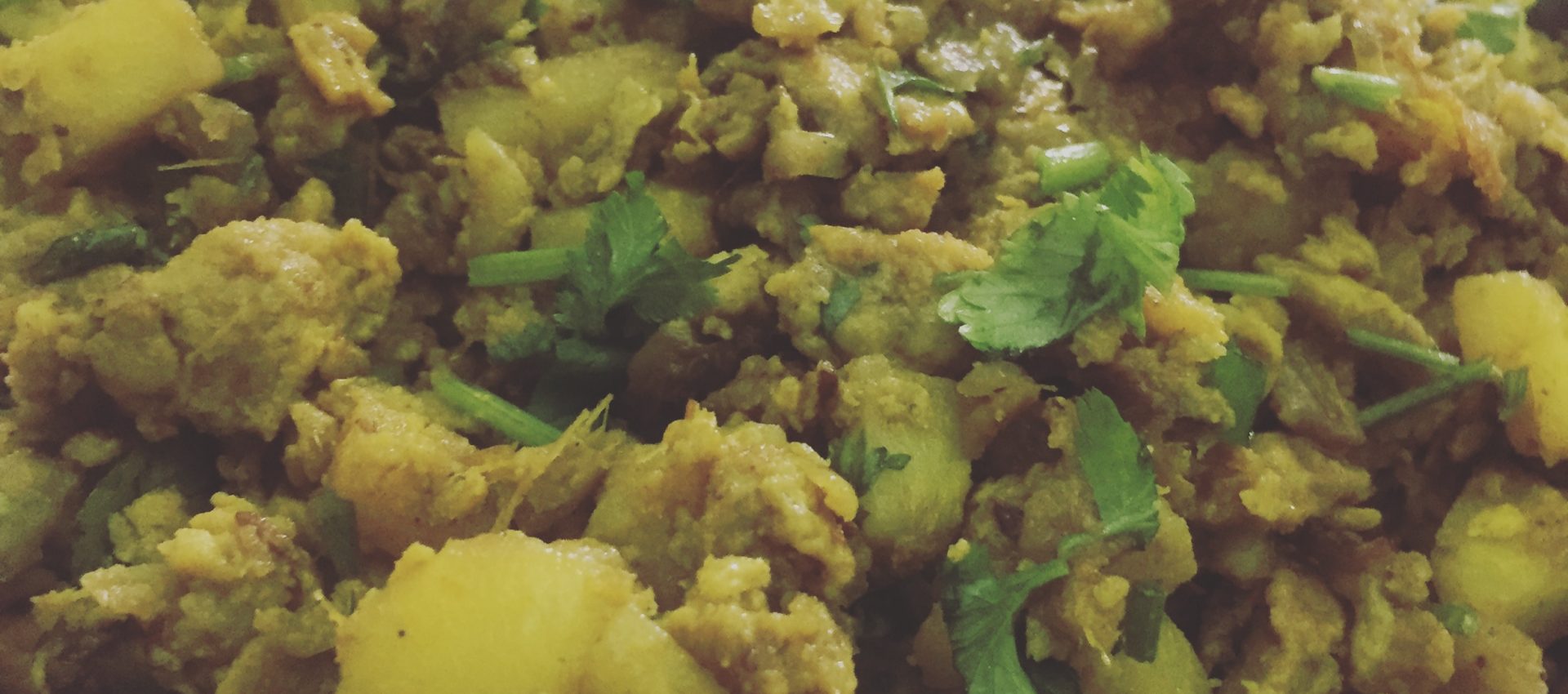 Egg and potato bhurji

By Sukhi Singh
October 10, 2016
Egg and potato bhurji is a universal dish. It can be eaten for breakfast, brunch, lunch, dinner or even supper. wrap it in a naan, on toast, and even with roti.
In rural Punjab egg bhurji was reserved for special visitors and occasions! After partition life was very simple and even eggs were deemed a luxury item! Eggs were collected from all the hens in the village and a copious amount was cooked for the memorable occasion! It's stories like these which humble me and remind me how hard my family worked to build our foundation!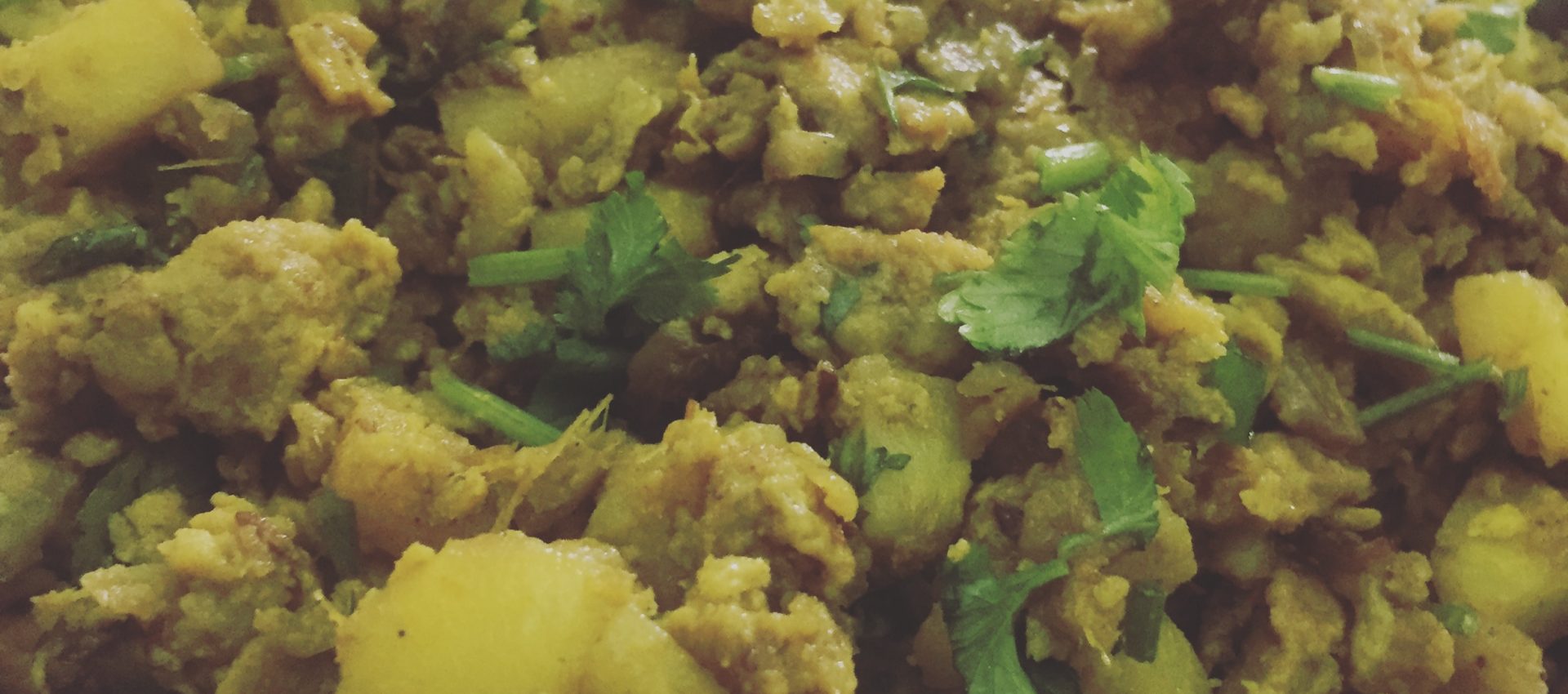 Directions
1Heat the oil in a large saute pan on medium heat. Add the cumin seeds, ginger and green chillies. Stir for around 45 seconds.
2Add the finely sliced onions and salt. Continue to cook for around 10 minutes or until the onions become golden brown.
3Add the potatoes and stir well. Cover the pan with a lid and cook for 4 minutes. Reduce the heat to medium/low. Make sure you stir frequently as you don't want the potatoes or onions to stick to the bottom and burn.
4Take the lid of and increase the heat to medium. Cook for a further minute, this will help evaporate excess moisture from the pan.
5Add the cumin powder, coriander powder, turmeric and stir well.
6Lightly beat your eggs in a bowl and pour over the golden onion and potato mixture. Don't stir the mixture and let it set lightly. This should take 2 minutes or so. Gently push the mixture to the middle of the pan, this will allow the runny mixture to get contact from the heat to cook. Cook the mixture for a total of 5 minutes.
7Sprinkle in the garam masala and chopped coriander and stir well.
8Serve with freshly made chapatti's and raita.
Ingredients
3 tbsp fresh ginger, coarsely chopped
3 green chillies, finely chopped
2 red potatoes, peeled and finely diced
2 Reviews